Living on the Grand Strand of South Carolina gives us a luxury of outdoor living unmatched my many other regions of the country.  Our weather makes it perfect for a variety of outdoor activities. You can be cooking on your grill or gathering with family around your gas fire pit.  You can also have a warm glow of lighting from our Legendary Lighting gas lights as well.  We have teamed with the best in the business of outdoor gas products available today.  Come by our Murrells Inlet showroom and see what we have to offer so you can enjoy the outdoors as it is meant to be.
Gas Grills

Coastal Energy caries a diverse selection of gas grills. Come to our showroom and take a look at our Fire Magic, AOG and Blaze grills on display.  We also carry the Broilmaster and now the new Blaze brand of grills as well. If you are looking for the only Made in America ceramic grill look no further than our Primo brand.  All of our grills have lifetime warranties so your next grill purchase could well be your last purchase.  Call our Murrells Inlet office 843-651-7736 to set up a showing and free estimate today.
Fire Magic Grills

Broilmaster Premium Grills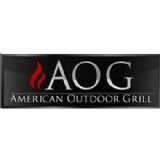 AOG Grills

Blaze Grills

Primo Ceramic Grills
Fire pits and outdoor gas lighting
Coastal Energy is your one stop for fire pits and gas lighting as well. We have 4 different styles of gas lights on display in our showroom in Murrells Inlet.  Fire pits can come with a variety of styles and features.  You can have a manual fire pit or have the convenience of flipping a switch or using a remote control to turn your fire on.
Generators
With a backup emergency power generator, thunderstorms, hurricanes, or extremely hot weather means no-worries. A propane fueled generator starts reliably, immediately and gives you all the comforts of home – in spite of the conditions outside.
Why Run A Generator on Propane?
Generators can run on most fuels including diesel, gasoline, natural gas, and Propane. Unfortunately, due to the standby nature of generators, they spend most of the time idle. When sitting for long periods of up to 6 months, diesel fuel and gasoline can gum up and clog the inner parts of the engine. Over time, these fuels can damage rubber seals and fuel lines. In addition, diesel fuel and gasoline can make for very hard starting in cold weather.
Propane has several advantages over diesel and gasoline. These include:
*No degradation of fuel over time
*Clean burning, reduces engine wear
*Indefinite shelf life
*Can use Propane supply for other appliances in home
How Long Will I have Power with Propane?
Typical home backup generators range in size from 7 kilowatts (kW) to 20kW. A 7 kW generator is powerful enough to run only the critical systems in a home. These include heating systems, a well pump, a sump pump, refrigerators, and some lighting. A homeowner would have to move up to at least a 15 kW system to enjoy their home just as they would with their regular electricity.
A 7kW generator will run for 66 hours, a 12kW generator will run for 36 hours on a 100 gallon tank at full load. Most of the time, the generator is operating between 25-75% capacity and the fuel supply will last much longer.